June 24, 2014 •
No Comments
• category:
Algonquin Books Blog
,
Booksellers Rock!
Name: Jessilynn Norcross aka Princess Jessilynn
Title: Owner/Children's Buyer/Bookseller
Bookstore: McLean and Eakin Booksellers
Bio: 11 years as a bookseller at McLean and Eakin doing everything from gift buying, children's programming and buying, events coordinating, co-op management, advertising, and professional toilet plunging.  Previous life as an elementary school teacher.
What books recently rocked my world:  The Storied Life of A.J. Fikry by Gabrielle Zevin, The Painter by Peter Heller, Untamed: The Wildest Woman in America and the Fight for Cumberland Island by Will Harlan, and Veggies with Wedgies by Todd H. Doodler.
Best damn events we've hosted/most entertaining authors we've hosted:
• Patrick Rothfuss and Ernie Cline  — Interviewing one another.  Epic.
• Ann Patchett  — She's lovely, charming, and inspiring on some sort of another plane.
• Jon Klassen — His presentation was one of our all-time favorites.
• Charlie LaDuff — Living legend.  Totally amazing.
• Booktopia — It was a book love-fest unlike anything I have ever been a part of.  It was truly an honor to host such an event.
Strangest question a customer has ever asked:  I don't think I can answer this due to the sheer volume of odd things I've heard over the last few years.
Why our store kicks ass: I've never met a smarter group of people in my life.  The entire staff reads, and they read EVERYTHING!  Usually, it's faster to ask the staff of McLean and Eakin if they've heard about a particular book than it is to Google the answer.
What makes our neighborhood and customers awesome: It's about a lot more than our bookstore.  We live in one of the most beautiful places in the entire world.  That makes our community grateful and quick to recognize ways to keep not only our forests and lakes healthy, but our local economy as well.  It is easy for our customers to do a lot of their shopping online, but many of them, like us, make a conscious effort to keep our neighbors in business by shopping there instead.  It's a small community in an incredibly beautiful setting, and we all hope to keep it that way.
Why I do what I do:  Wait.  What?  I can do something else?
If I weren't selling books I'd be: pretty unhappy.
Books that changed my life: A Tree Grows in Brooklyn by Betty Smith; Green Mansions by William Henry Hudson; Where the Sidewalk Ends by Shel Silverstein; How to Talk so Kids Will Listen and Listen so Kids Can Talk by Adele Faber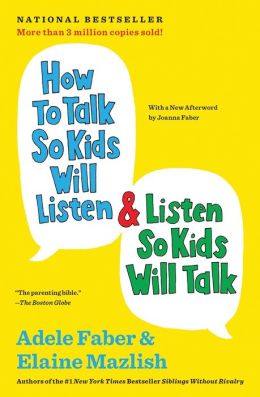 Top three authors, living or dead, I'd invite to my dinner party: Heidi Durrow, Kelly O'Connor McNees, and Paula McLain.  This would be one hell of a party.  –I'm not taking any chances.  I've met these people and know we would have an awesome discussion, and go through some amazing bottles of wine.
Top three songs on the soundtrack to my life: "Three Little Birds" by Bob Marley; "New Slang" by The Shins; "Don't Stop Believin'" by Journey
 My last meal request: Steak, fries, and expensive champagne.